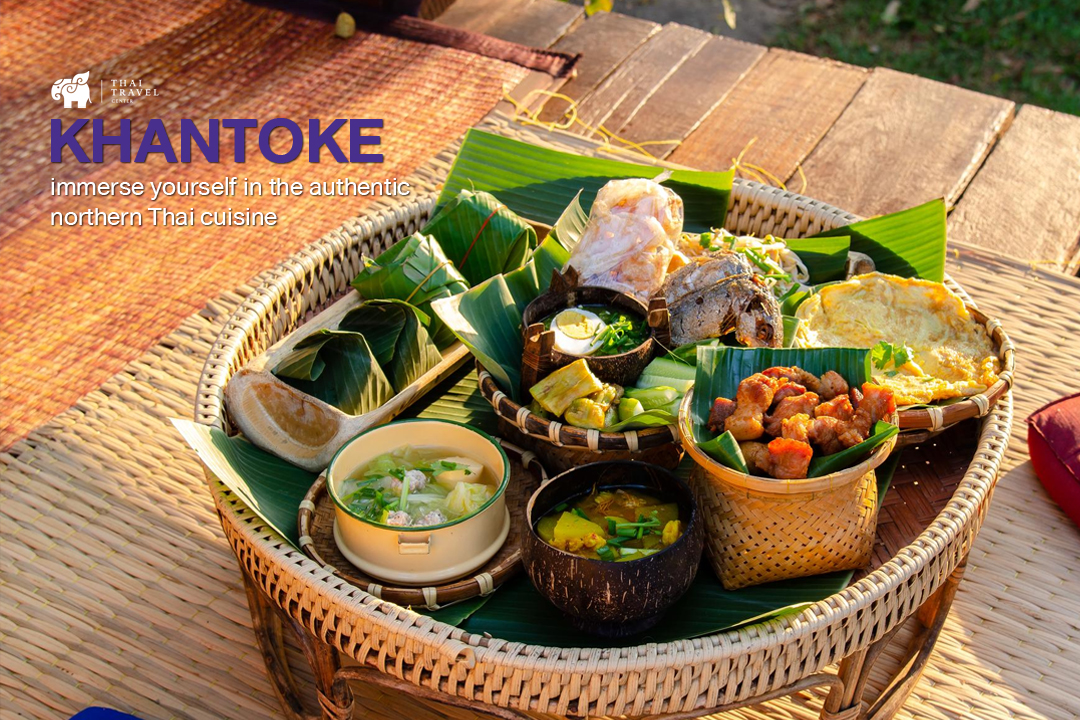 Travel to the northern region of Thailand, if asked what to eat, many people would probably choose "Khao Soi," "Sai Oua," and "Nam Prik Noom" due to their distinctive and characteristic flavors. However, if you want to fully immerse yourself in the authentic northern Thai and Lanna cuisine, you must try "Khan Toke"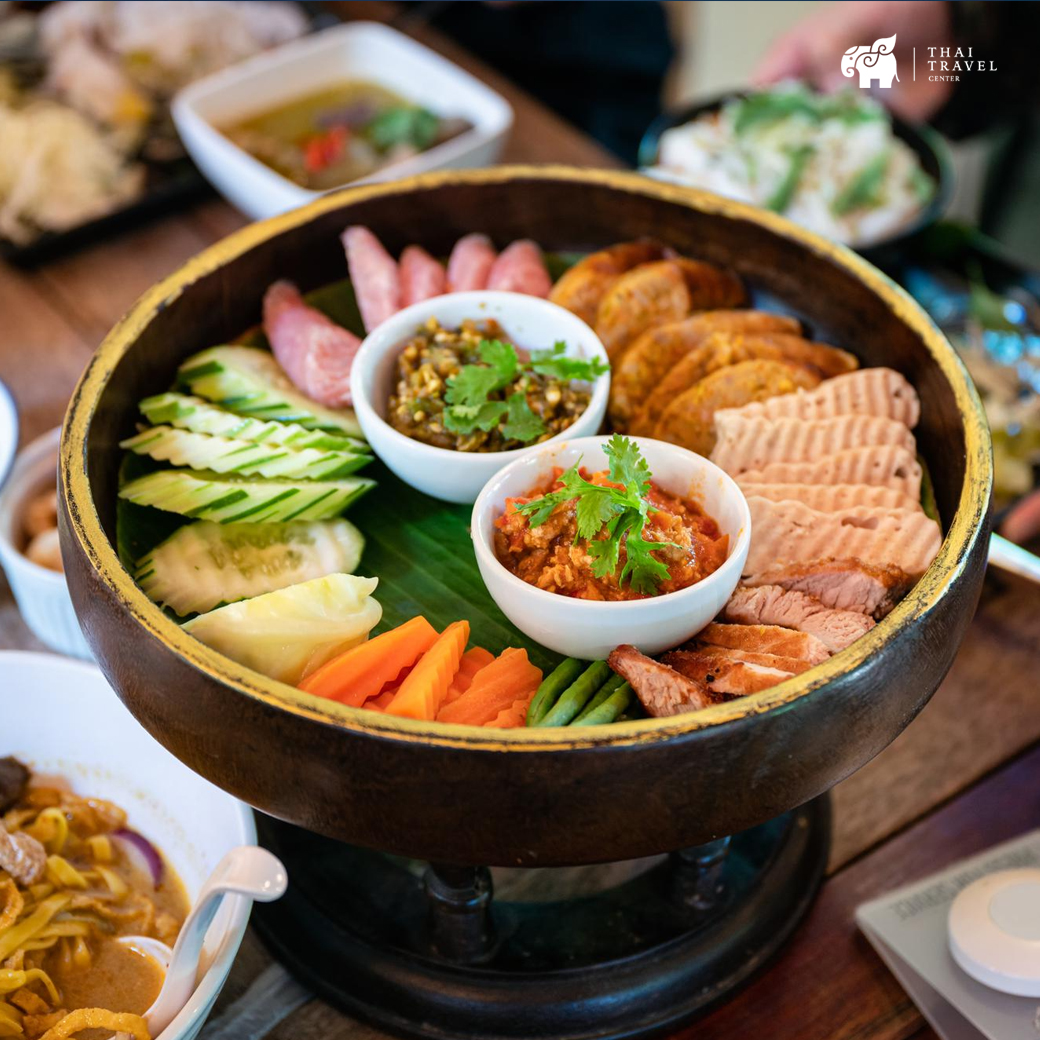 "Khan Toke" is a high-legged tray used to serve and present food. It is used as a container for placing bowls of food and rice. When served with rice, the family or guests visiting the house will sit around the tray and enjoy the meal together. In the past, "Khan Toke" was used as part of various ceremonial events such as weddings, funerals, and housewarming ceremonies. The food served in "Khan Toke" is traditional northern Thai cuisine, consisting of five dishes. For example, "Gaeng Om," "Kaep Moo" (grilled pork), "Kaeng Hang Le," "Nam Prik Ong," and "Sai Oua" (northern Thai sausage) are accompanied by fresh vegetables. The essential and irreplaceable component is sticky rice or steamed rice.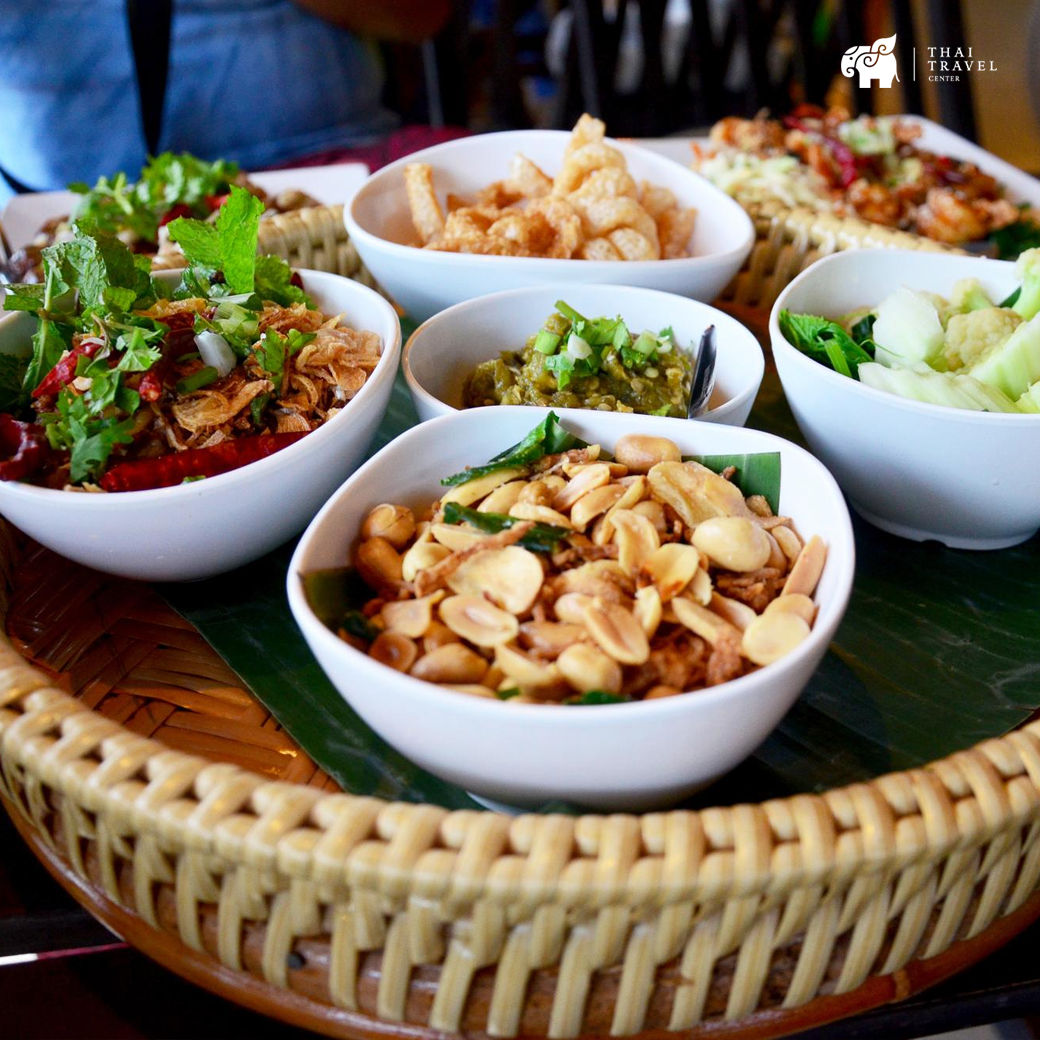 The "Khan Toke" set is a tradition of the northern people that has been practiced since ancient times. It is used to welcome and honor guests who come to visit the house, creating a sense of luxury, respect, and warmth in the welcoming gesture. In the present day, the way of eating from "Khan Toke" has transformed into a banquet-style setup, beautifully decorated in a northern Thai theme.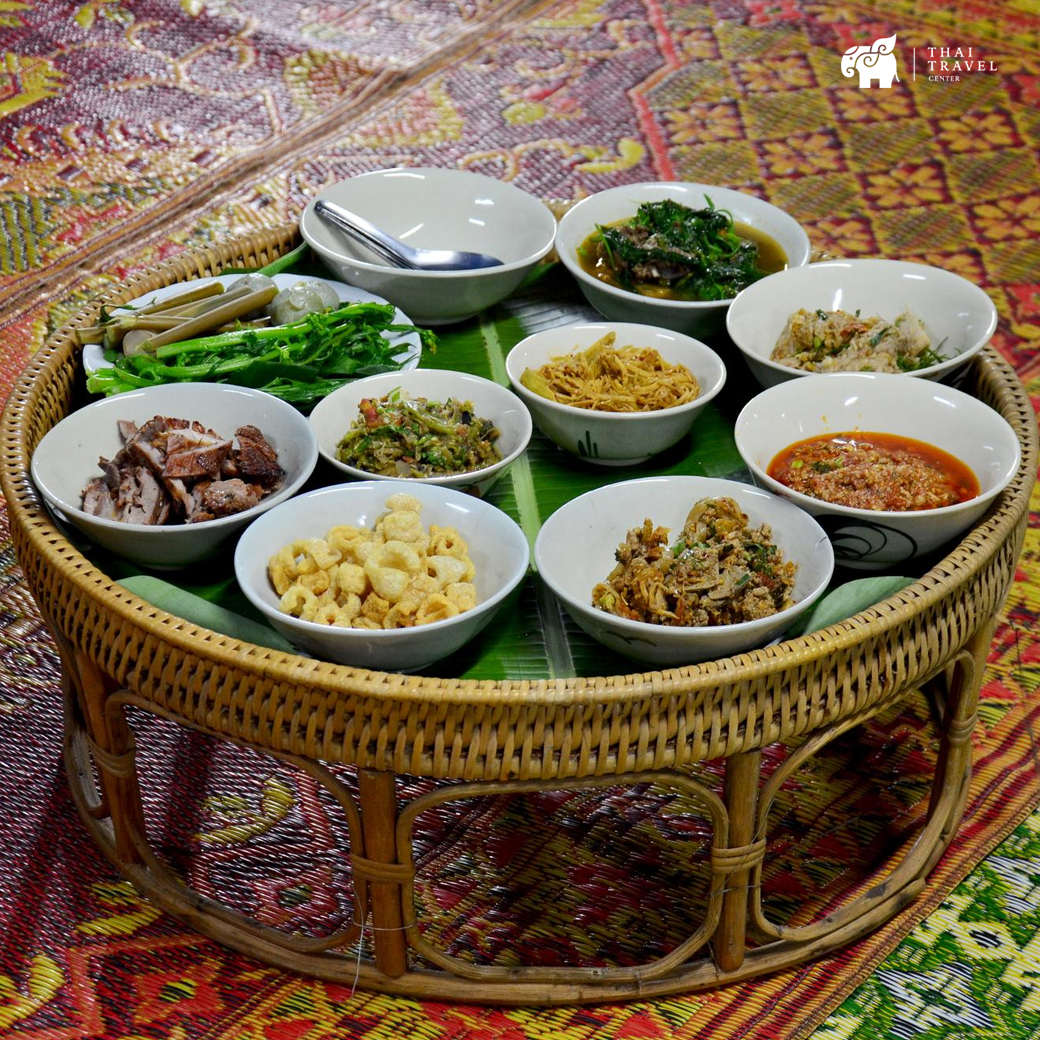 #NorthernThailand #Khantoke #NorthernThaiFood #ThailandDMC #ThaitravelCenter #ThailandToursim #Travel #Tourism