Doi Suthep & White Hmong Village Trek
Thailand > Chiang Mai > Trekking > Doi Suthep & White Hmong Village Trek
Package Tour Code
:
159TC
Destination
: Chiang Mai
Start City
: Chiang Mai
Activity
:
Duration
: Full Day
Available Period
: Now - 31 Oct 2017
Start Price
:
3,600 Bahts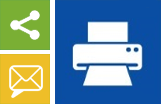 Tour Description :
08h30: Depart from the hotel and spend about 20 minutes driving along Huay Kaew Road heading to Monthatarn Waterfall (a part of Doi Suthep - Pui National Park), a starting point.
09h00: Trek about 40 Minutes to "Sai-Yoy" waterfall where you can relax and swim. Continue to trek another 2 hours uphill to a village White Hmong Hill tribe, a minority group who migrated from Southern part of China. Walk around seeing a primitive village where theres still no electricity as well as observing their traditional way of life.
12h30: Lunch box will be served at the village.
14h00: Drive downhill from the village to visit Wat Doi Suthep (3,500 ft. above sea level). Enjoy climbing the 306 steps up to the temple and start getting around viewing a magnificent Golden Pagoda which contains the authentic relic of the Lord Buddha and enjoy the panoramic view of Chiang Mai city.
17h00: Transfer back to hotel.


Includes :
- Meals included: Lunch box

Notes
-100% discount for every children under 4 yrs (2A)
Number of Persons (Price / Pax)
1
2-3
4-6
7-UP
7,400
4,500
4,100
3,600