Rail Europe / Rail in Europe / Eurail Pass

When it comes to selling travel
, there is no more popular than Europe. When it comes to transport, there is no better way to see Europe than by train. Traveling by train is the simplest, fastest, most comfortable and convenient way to experience Europe. The scenery or culture, art or architecture, legend or history, recreation or relaxation, wellbeing and cuisine, whatever yours interests, Rail Europe can satisfy all your travel desires.

Eurail Global Pass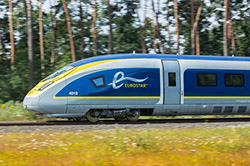 The Eurail Global Pass offers consecutive day travel in the 20 European countries of the Eurail Network - Austria (including Liechtenstein), Belgium, Croatia, Denmark, Finland, France (including Monaco), Germany, Greece, Hungary, Ireland, Italy, Luxembourg, The Netherlands, Norway, Portugal, Romania, Slovenia, Spain, Sweden and Switzerland. You can choose from 15 day, 21 day, 1 month, 2 month or 3 month passes, and travel as many days as you want within your pass limit. The standard Eurail Global Pass offers 1st class travel for everyone.


Detail & Prices...

Eurail Select Pass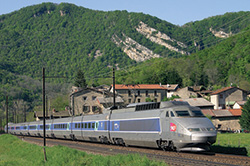 With the Select pass, you only pay for the amount of travel you really need, and can travel within any of the following countries: Austria (including Liechtenstein), Benelux, Bulgaria, Serbia & Montenegro, Denmark, Finland, France (including Monaco), Germany, Greece, Hungary, Italy, Norway, Portugal, Republic of Ireland, Romania, Slovenia & Croatia, Spain, Sweden, and Switzerland.


Detail & Prices...



Eurail Regional Pass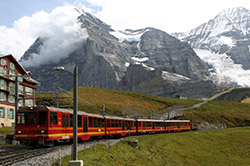 The Eurail Regional Pass is perfect for travelers who want to see a small part of Europe in a shorter timeframe!

Eurail currently offers a selection of sixteen Regional Passes, giving you the opportunity to visit two (or in some cases, more) bordering countries.

All Eurail Regional Passes are available in first class for individual travelers and offer a first class group discount, the 'Saver' version, granting a reduction for two or more people traveling together.


Detail & Prices...

Other Regional Pass
European East Pass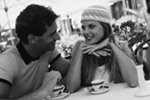 Unlimited travel on the national rail networks of Poland, Czech Republic, Slovakia, Austria and Hungary
1st class & 2nd class
Basic Pass: any 5 days in a 1-month period
Ability to add up to 5 additional rail days
Travel days may be used consecutively or non-consecutively
The European East Pass is valid on all non-stop trains on the German leg of the section between Kufstein and Salzburg.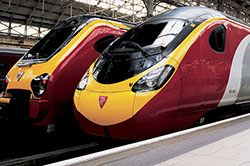 BritRail Pass
Our Britrail passes and tickets are the perfect way to see all of Britain, whether you are looking for railway passes, ferry service, expedient airport connections or city attraction passes our Britrail product line has what you need to make your next trip an easy and memorable one.

Detail & Prices...

Eurail One Country Pass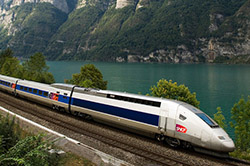 Eurail One Country or National Passes are single country passes, perfect for exploring one European country in a shorter timeframe! Pick from our list of 17 exciting countries, with Italy as the all-time favourite. New in our product offer are the Austria Pass and the Czech Republic Pass.


Detail & Prices...

Other National Pass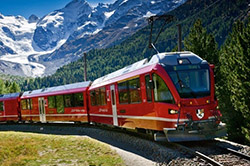 German Rail Pass : Gives the customer the right to travel on all lines and trains operated by Deutsche Bahn(DB-German Railways), depending on the category and validity of pass chosen. The German Rail Pass Offer is not valid on Metropolitan Trains, DB Urlaubs Express and DB AutoZug.
France Rail Pass : For train travel on national rail networks in France with unlimited trips for 3 days within a 1 month period. The passengers can purchase up to 6 extra day. It can be used consecutively or non-consecutively.
Swiss Travel System : The Swiss Pass entitles you to unlimited travel on consecutive days throughout the rail, bus and boat Swiss Travel System network. The Swiss Pass is available for 4, 8, 15 or 22 days or one month.


Detail & Prices...